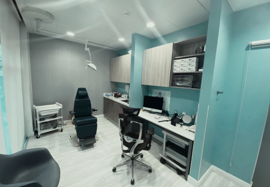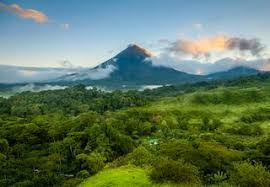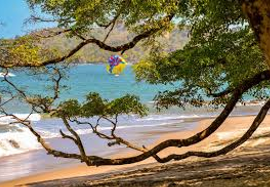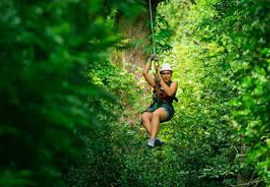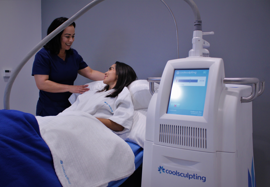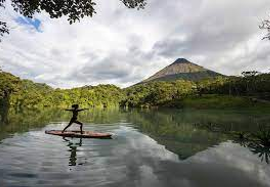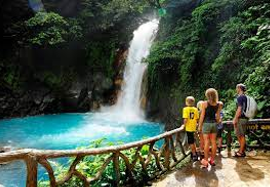 Today is my 4-week post-op day. I feel great, I look great and I saved $14,000 by having surgery with Dr. Suarez rather than in NYC, where I live. I was in Costa Rica for dental work in January and had consultations with plastic surgeons. I chose Dr. Suarez as I liked him personally, his surgical plan mirrored that of my surgeon in NYC and his staff was accommodating and attentive. Dr. Suarez has great technical skills and also an artistic eye. You need that in a plastic surgeon. I had a mini facelift and he planned fat transfers to my cheeks & temples. During surgery he made the decision to add a little more fat here & there. I'm so glad he did as I look exactly how I hoped I would. I do not look like I had surgery, I look like a healthier more vibrant version of myself. I did not do it to look younger but I do look younger and fresher. He explained scars, recovery- everything. I was not expecting anything bad and I have had many surgeries (medically necessary and cosmetic) so I am tough. Seriously, this was amazing. I had 8 1/2 hrs of dental work the day after my surgery. I had minimal swelling when I returned home 11 days later. It is now a month and I am 95% recovered, you need a magnifying glass to see the scars and I am absolutely thrilled. I have not put makeup on since the surgery as I look great and don't feel I need to. I do not anticipate wanting/needing additional surgery but 100% would fly to CR and see Dr. Suarez. And he may get several dog loving NYers as my dog park friends cannot stop raving about how great I look- and they see me at my worst, 6 am in sweatpants. Gracias, gracias, gracias Dr. Suarez and team.

Mónica M

I'm so very pleased with my results and care I received throughout my face-lift process. Thank you very much !

M.M
Dr. Suarez changed my life! A good friend recommended him after her procedure and from our initial email, his kindness and attention shined through. I sent him photos and we did an online initial consultation. He was very professional and warm and also super confident that he could give me the results I was seeking. We did a lower face lift with fat transfer to my cheeks, lips and chin. I booked my surgery right away.

This was the first surgery I had outside the United State. I had had many surgeries before, so I was very comfortable about having surgery. I live in Costa Rica, so I didn't have to worry about flying. I booked a hotel room right across the street from the office, so it was easy to walk over the next day to have the compression bandages and drains removed…easy peezy. I was able to have my bloodwork done at the hospital 2 blocks away…very simple to get to and I was in and out in 30 mins…the results were available in a couple of hours.

The day of surgery, I took an Uber to the surgical center…about a 10-minute drive. Everything was very relaxed and efficient. The surgical nurses were attentive and nice. The pre-surgery/post-surgery area was busy but organized…not as sterile and bland as a US hospital. The anesthesiologist stopped by and was very comforting and confident…he and Dr. Suarez have worked together for many years. The surgery room was amazing! Very professional and well equipped. 10, 9, 8….I woke up in the recovery room feeling relaxed but aware. I think I was back in an Uber an hour later and then back at my hotel. I was very hungry and ordered room service. I had no pain but some manageable discomfort. All I had to do was heal. I moved to a lovely Airbnb in Escazu for the next 8 days. I received several ultrasound treatments at Dr. Suarez's office which really helped the swelling. My stitches were out after a week. Bruising was minimal. I iced regularly and walked to keep the swelling down. Because of the fat transfer to my lips I couldn't really pucker or whistle for about 3 weeks, but everything works perfectly now.

I had my surgery right before I turned 60. I am in very good health and physically active, which I believe contributed to my fast healing. I celebrated my 60th trip around the sun with my face reflecting how I felt inside…vibrant.

I highly recommend Dr. Suarez and his team. Their care, professionalism and kindness are marvelous! I felt fully supported through the whole experience. It was worth every penny and cost a fraction of what it would in the US. Mary Seney.
I am very happy with the surgery that you performed…….I like the results and my wife is also happy…….I will recommend your office to anyone that wants information……You and the staff were very professional, courteous and friendly. I will look to you for possible Botox injection to my face this spring.

My trust in your professionalism is greatly respected and I consider you as friends.

Thank You once again for a successful surgery.

JLT
30 years of wanting a change in my body, asking third parties for opinions, feeling afraid that out of "vanity" something bad could happen, little support from my family, because for them it was unnecessary, 30 years without finding a suitable size for the size of my breasts, feeling uncomfortable when doing any physical activity, complexes on the beach, I didn't like what I saw in the mirror, my clothes didn't fit comfortably or look good, and to this I added the daily back pain.

In the last 3 years I visited 3 surgeons, I had the desire to have a Mastopexy intact, but I always had other priorities: work, the house, the car, a walk, time, etc. Until in August 2023 I visited Dr. Suarez, before being sure of his professionalism and experience, his resume is really good, I felt confident and at my assessment appointment I felt very comfortable, something that did not happen to me with both of them. previous.

I felt like he could really read my need, and knew which procedure was right for me. I never wanted to have a perfect body, I just wanted to feel free, comfortable and have a breast of the right size. I made the decision that same day, we performed the surgery a week later, and I am completely happy and satisfied with their work.

The recovery has been quick, the technique used did not leave me with ugly marks or scars, the post-operative follow-up has been excellent and if I had known that this was really going to change my life I would not have waited 30 years to do it.

Today I can say that these procedures are not vanity, they are necessity and above all an act of self-love! Magaly.
I'm very pleased with the level of all comfort experienced! No irritation. CANNOT believe the decrease in discoloration after ONE application. Thank you for your time. Looking forward to next appointment. S.S
After two years, I am still very pleased with the results of my surgery. RD
You are an artist! I will be happy to leave a review anywhere that you would like! Holy
I consider myself blessed at having found Dr. Suárez who with his surgical skills was able to undo the horrible mess created by another Plastic Surgeon one who came recommended by a Friends friend. I have since realized I need to verify and Check all recommendations out for my self and not put my health in the hands of a complete stranger.

After many surgeries by the other doctor (at least 12) I was deeply depressed and willing to give up trying to find someone to help me. Then I recalled Dr. Suarez´s. Name and I found out he has an excellent reputation and decided to give it one more try to see if I could get a breast not a lump of skin supposedly resembling a breast.

Dr. Suarez was very straight forward in explaining what he felt he could do to help my situation and I am today very pleased with the results he accomplished. I went into the surgery knowing he was the ¨man for the job¨. I have since has numerous procedures over the years and I would recommended him to anyone as I am a ¨Very Satisfied Client¨

Karla Jacobs de Beer
¨I met Dr. Suárez when I lived in Costa Rica. He made several procedures on me, all of which had wonderful results. Is not only a great plastic surgeon, he is a wonderful human being. If I had something that I needed in fact, I would happily travel to Costa Rica to have Dr. Suárez again as my surgeon.¨; Patsy Daly, United States.
From the first E-Mail asking about the surgery to the last detailing the appointment, I found him quick, informative and extremely friendly. When I met them both, verified what I felt all the time. when i look in the mirror now, I say "hi, where have you been for the last 10 to 15 years?" glad to I have you back¨;!!!! Seriously, I'm delighted with the work you did. while talking to the other girls who stayed in Villa Plenitud with me during recovery period, I realized that each face requires something a little different according to structure and show your expertise and skill on every face. thank you so much, and may God Bless you.¨; Wanda Web.
¨As a makeup artist in New York, working with movie stars and models, my standards they were high to find the right cosmetic surgeon. I had consultations with several surgeons before moving to Costa Rica for the winter season. After a meeting with Dr. Suarez, I was drawn to his personal approach and focus on my specific needs. I felt like I was in good hands. he was very creative and knowledgeable of the latest techniques. This was very important to me.

My big surprise was how comfortable I was with the actual procedure. the doctor agreed with my holistic approach to healing. my recovery was accentuated by relaxing in beautiful Costa Rica with the full support of Dr. Suarez and his lovely staff to guide me. I now have the perfect youthful body to go with my new lifestyle. thanks to Dr. Suárez and his insight and sculpting skills, the end results were far beyond my expectations. I couldn't be more delighted!!; Jillayne Stockland
Hi, I'm Doris "sparky" Neuhaus. Dr. Suárez was a professional surgeon. His bubbly personality was a plus. I am 75 years old and Dr. Suarez and his entire office were not only professional, but delightfully kind and helpful. I was pleasantly surprised that both Dr. Suarez and Dr. Torres called to check on me every day while I was recovering. My husband also had dental implants and they also checked his progress. My friends have told me that I look 15 to 20 years younger. My face lift looks so natural that unless I tell people I just I think I look rested and much happier since I got back from Costa Rica 🇨🇷. Medical care is 20 times better than what you would receive in the United States . I felt safe and they treated me like a celebrity. Anyone who chooses to go to Costa Rica for any medical procedure will be amazed at both the results and the care they will receive in the beautiful and happy country of Costa Rica. I hope to return in the middle of next year. Sparky and Michael Pagnini