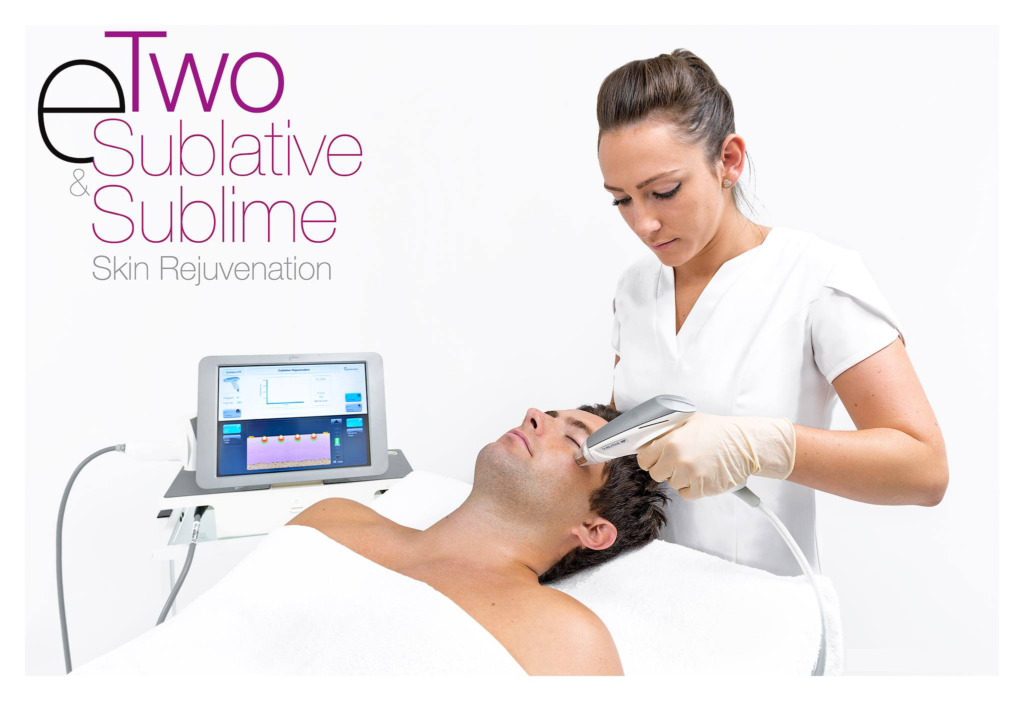 Fractional radiofrequency to improve scars and refresh the face and neck.
eTwo combines exclusive Sublime and Sublative functions to achieve comprehensive facial rejuvenation:
SublimeTM uses the elos combination safely and effectively thanks to bipolar infrared light and radiofrequency energy, which allows the dermis to be remodeled through stimulation and thus generating new collagen.
SublativeTM, fractional bipolar radiofrequency technology applies energy to the upper dermis, producing a notable increase in collagen and elastin, without altering the epidermis.
eTwo System – A smart alternative
Intelligent feedback system that offers real-time information on skin condition, impedance and energy application with each pulse, thus achieving uniformity and reproducibility of results
Minimal recovery time, so patients can quickly resume their normal activity.
Safe and effective on all skin types.
Quick treatments: generally between 20 and 40 minutes depending on the treatment area.
Brief treatment protocol: 3 treatments at intervals of 1 month.
Lightweight and compact multi-application platform that is easily moved between different practices.