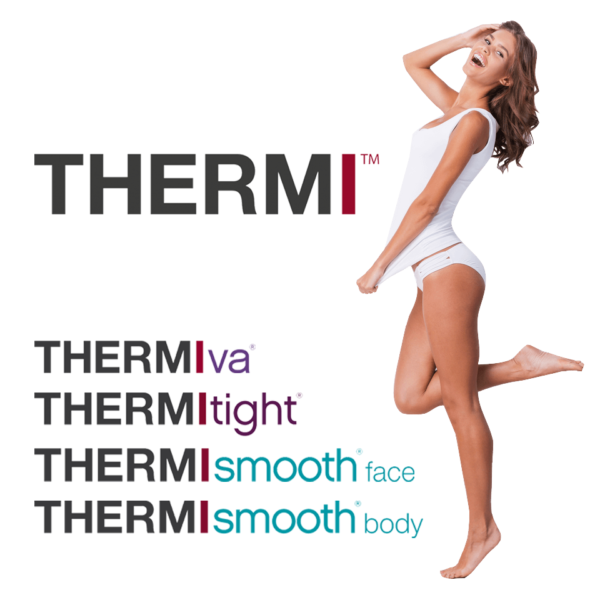 ThermiVa® rejuvenates and corrects the vaginal canal as well as the external tissue of the female intimate area painlessly and without recovery. It also improves urinary incontinence, significantly improves vaginal dryness, low libido and pain during intercourse, as well as improving aesthetics thanks to vaginal rejuvenation.
ThermiTight® controls heat energy under the skin to reverse the effects of aging. It is a minimally invasive method to firm loose skin and deeper tissues. This is commonly used on the neck and lower face to lift the jawline and neck.
ThermiSmoothFace® increases collagen production to diminish visible signs of aging, such as wrinkles, lines, and sagging skin on the neck and face.
ThermiSmoothBody® can treat multiple areas of the body in a single session, to smooth, firm and restore elasticity and provide a fresher and more youthful appearance to the skin.