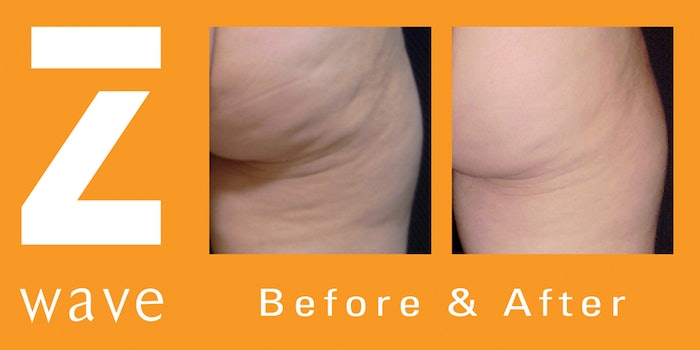 Significantly improves the firmness and elasticity of the skin, as well as the regeneration of collagen. Ideal for eliminating fat cells, for example cellulite
High energy radial shock waves have been scientifically proven to have a great impact on the structure of collagen and skin connective tissue, improving blood circulation.
It stimulates the formation of collagen, while the skin becomes more elastic and its firmness is visible after only a few treatments.
Thanks to the 39 mm applicator head, the ZWave transmits the radial shock waves directly and with high precision into the tissue.
The use of radial shock waves for skin firming, cellulite and general connective tissue firming treatments has the following advantages:
Non-invasive treatment.
No downtime.
Pain free application.
Simple application.
Visible results.
Versatile.